Our coatings offer the most technologically advanced solution to your aesthetic and security concerns, providing a level of visual enhancement and safety currently unmatched by any other window treatment
A sampling of our specialty coatings and unparalleled craftsmanship:

Sunshield Energy Control Systems, LLC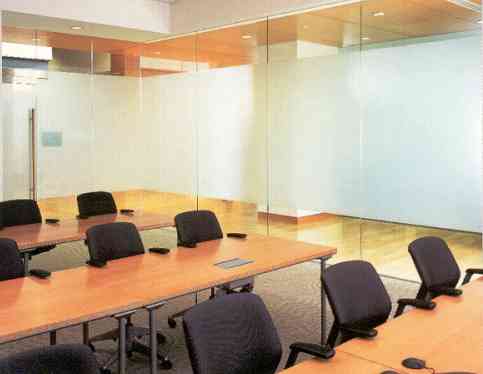 Sunshield's speciality coatings can create a visually stunning environment, while providing privacy.
Interior office occupants can enjoy privacy while maintaining visual contact with the outside world . Privacy matte films available in; Frost, Bronze, Silver, White and Black.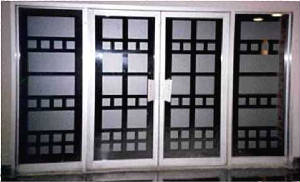 Hand-crafted custom patterns can be created to your specifications.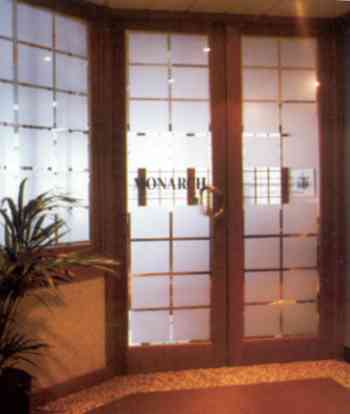 Our white frosted film provides an elegant look through-
out the office and delivers privacy where needed.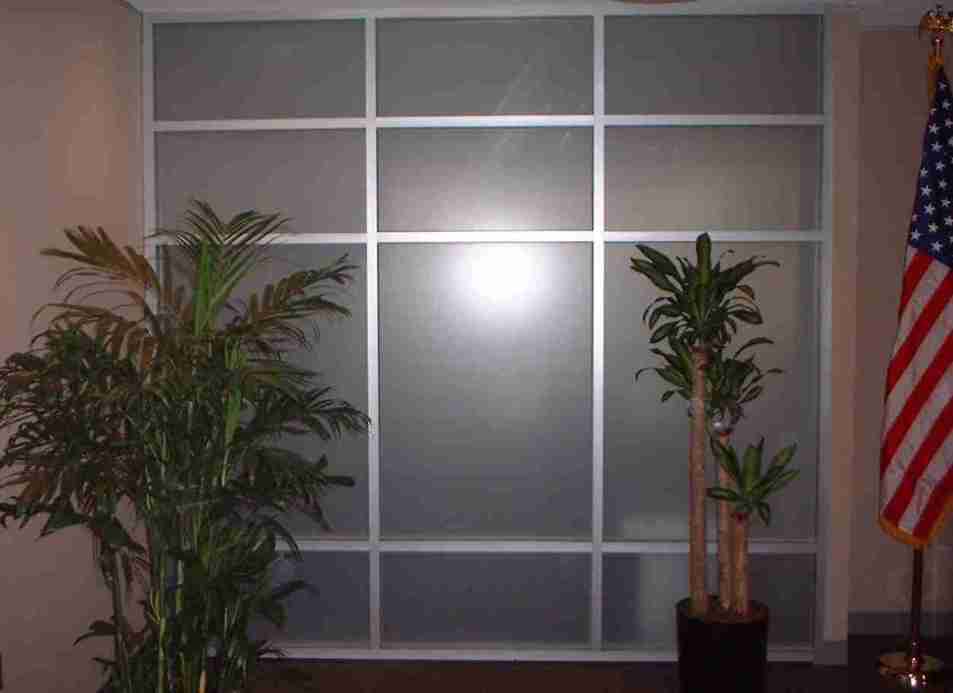 Our coating can give the glazing an attractive opaque quality creating a harmonious sandblasted appearance.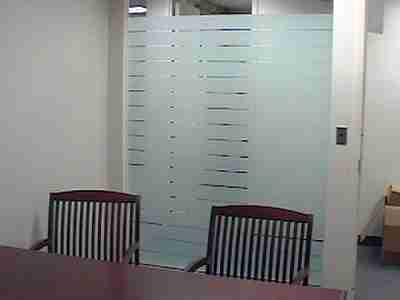 The coatings maintain an open ambience, while still achieving important privacy that is often required.