Our coatings offer the most technologically advanced solution to your aesthetic and security concerns, providing a level of visual enhancement and safety currently unmatched by any other window treatment
A sampling of our specialty coatings and unparalleled craftsmanship:

Sunshield Energy Control Systems, LLC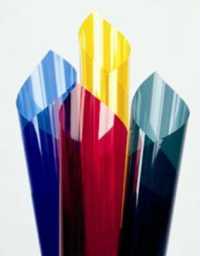 Transparent colored films are available in deep, rich hues, including; Red, Yellow, Green and Blue.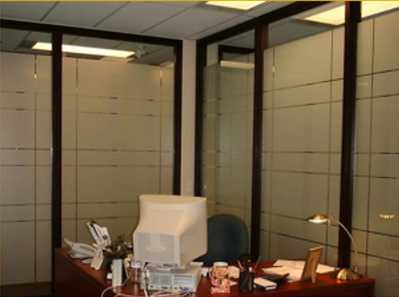 Hand-cut patterns can be created to customize offices, board rooms and conference rooms. This pattern echoes the design and theme established in the company's reception area.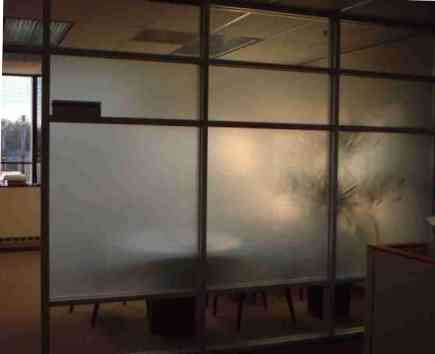 The coatings maintain an open ambience, while still achieving important privacy that is often required.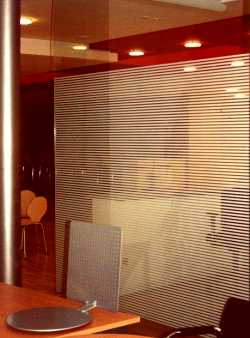 The Venetian-patterned film is visually appealing, thus eliminating the need for cumbersome blinds.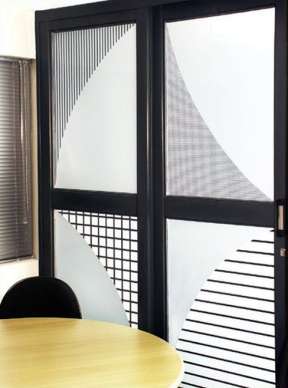 Patterned films can be combined to create a dramatic, eye-catching effect.
Decorative films can transform glazing into any design element. Patterned films available in; Frosted Squares, Matte Squares, Frosted Bands, Frosted Small Dots, Frosted Mini Dots, Frosted Stripes and Thin Lines.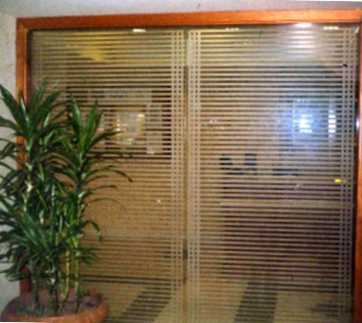 Design changes no longer require expensive glass replacement. Our glass enhancement films can be quickly and harmlessly removed and reapplied to the changing needs of your environment.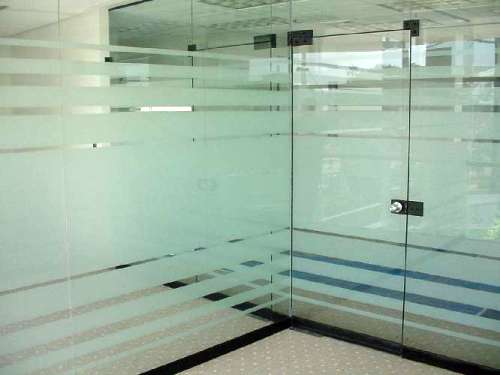 This custom pattern was hand-crafted to the client's specifications- it adds a subtle, stylish and effective level of privacy while also reducing glare.